As the 4.86 OFW update has the PS3 developer cranking out updates, we now have a couple Custom Firmware choices for capable PS3 models (to know if your PS3 model can install a CFW, simply load the exploits page of bguerville PS3 Toolset in your PS3 Browser, more info here) Its good having two well known developer's release CFW's since the 4.86 OFW update .
First we had @Joonie (of team rebug & hfw developer) release 4.86 REBUG LITE, now we have another known Custom Firmware developer in @Alexander with the release of 4.86 FERROX COBRA. this cobra cfw comes with v8.20 of the payload and contains the usual tweaks in the FERROX brand . For those of you new to this CFW you can view some of the features listed below, the developer offer's some additional XMB mods that can be found in the source link provided below wi6th instructions in how to install.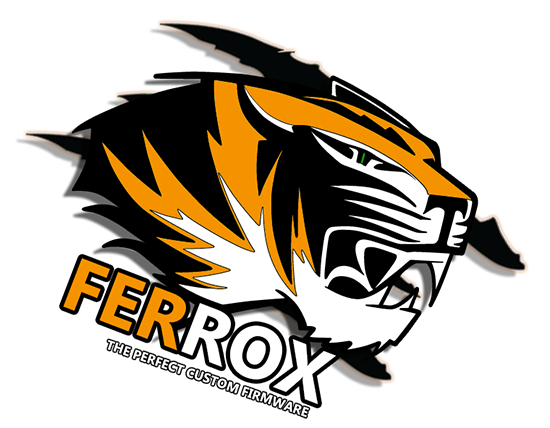 4.86 FERROX COBRA
Didn't you think we were giving you a hole ..? The PS3 is not yet dead, in fact we have a new Firmware as you know, the 4.86. And I think it's not even the last ..
As always, we do our job for the community, releasing the Cybermodding Custom Firmware, the good old FERROX . Here we are to present you the new CFW FERROX 4.86 , with integrated COBRA 8.20 functions.
We know that developer Aldo Vargas ( @aldostools ) is working on a new version of COBRA, so it is not excluded that there will be other revisions of our FERROX too.
Speaking of the CFW in question. There are no improvements in the system.
It is practically equal to 4.85.
FEATURES OF THE CFW:
Built on the basis of the OFW 4.86 S * NY.
PSN / SEN Enabled.
Ability to Update from any CFW (CEX).
Ability to Update from OFW 3.55 and original Firmware 4.86 [with PS3Xploit - compatible consoles only]
Possibility of Downgrade from any CFW with active QA Flags.
QA Flags active if previously enabled.
FEATURE - COBRA Patches added 8.20
FEATURE - New optional look of the XMB (See FERROX Mod Installer below).
FEATURE - PS2 Games Compatibility.
FEATURE - Compatibility PSP games in ISO / Minis / Remaster format.
FEATURE - Compatibility with the latest version of ReactPSN.
FEATURE - RSOD Screen Bypass for Console affected by RSOD.
FEATURE - Keys 4.85 to start games signed with keys 4.86
FEATURE - App_home / PS3_GAME.
FEATURE - XMB In-Game Screenshot - find the option in the Photos column of the XMB In-Game.
FEATURE - Remote Play support.
FEATURE - Integrated Package Manager, replaces the classic Install Package Files.
FEATURE - Added display of Temperatures in XMB In-Game on PS2 Games. Thanks to 3141card.
PATCH - LV1: Patched to remove LV2 Protection.
PATCH - LV1: CoreOS Hash Check patched to prevent Brick on non-dehashed Downgradate Consoles.
PATCH - LV1: Peek & Poke.
PATCH - LV2: Peek & Poke.
PATCH - PS3 BT Remote Patch.
PATCH - PS3 BluRay Disc Patch.
PATCH - Disabled Epilepsy Message on Boot.
PATCH - CINAVIA Protection Completely disabled.