It has been a busy week and especially for the PS3, First we had introduction of bguerville PS3 Toolset (which introduce a new ps3 Exploit along with some powerful tools). Then we had 4.86 Official Firmware dropped (no exploits patched) Then developer @Joonie of Team Rebug was quick to release an updated HybridFirmWare (for PS3HEN user's when an update to PS3HEN arrives for those nonCFW models) and now the developer follows that with the release of 4.86.1 REBUG LITE Edition, supplying us with one of the best firmware as the first option for 4.86 Custom Firmware Choices.
This CFW comes equipped Cobra 8.2 payload, this payload provides various features some of those highlights include background running plugins, burnt optical media support as well as ISO Support are a few of the many Cobra features included in v8.2. The release details found below detail the various features & patches found in this CFW release. Also it's worth checking out at the download location (link below) the additional info and ":how to" information pertaining to use of REBUG LITE's CFW functionality. Note: that currently as of writing this some homebrew still needs to catch up fully for 4.86 support to on par with 4.85 and previous FW's . So it's not advised to rush in quite yet, if some bugs discourage you,. Until then, keep a watch HERE as those updates roll through, since there was no kernel changes to the 4.86 update most homebrew should still be functional on 4.86 with no update but some could have minor/moderate issues.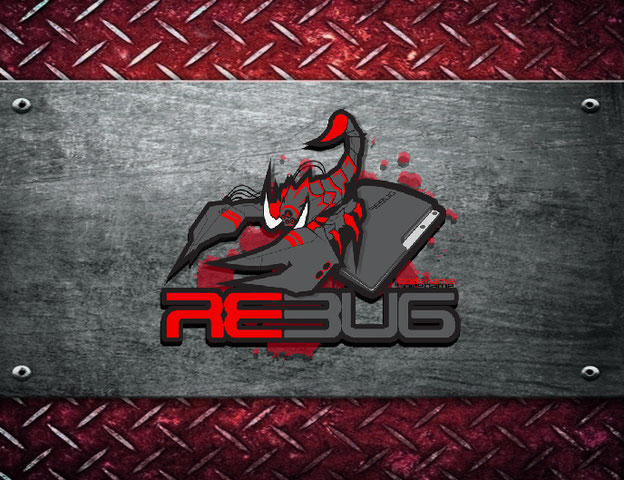 THE LATEST REBUG FIRMWARE BUILD
(We are still looking for providers of DEX OFW for future "REX/D-REX" releases)
LITE COBRA 8.2 EDITION – INSTALL ON CEX PS3 SYSTEM
REBUG 4.86.1 LITE EDITION – April. 1st 2020
(See below for full LITE EDITION features)
What's new since 4.85.1 LITE EDITION?
Stability*
(This system software update improves system performance)
REBUG TOOLBOX 2.03.04 MULTI
(The latest REBUG TOOLBOX with Multi Language support -16 languages)
FEATURES FOR REBUG LITE EDITION
FEATURE – QA Token compatibility
FEATURE – OtherOS++ support enabled
(Use Rebug Toolbox to Boot OtherOS with different LV1 patches)
FEATURE – Package Manager
(Replacement for the standard 'Install Package Files' option)
INCLUDED – Rebug Toolbox 02.03.04 Multi
(Install included Rebug Toolbox or higher for full compatibility)
FEATURE – FSELF compatibility
(Fake Signed ELF is supported on both CEX and DEX modes.)
PATCHED – Appldr: LV2 memory hash check is disabled
(Memory protection on LV2 is disabled in higher level)
PATCHED – LV1: Disable System Integrity Check
(Safe to use with mismatched COREOS/SYSCON versions or if PS3 is not QA enabled)
PATCHED – LV1: Undocumented function 114
(Allow mapping of protected memory)
PATCHED – LV1: Skip all ACL Checks
(Needed to allow booting of OtherOS)
PATCHED – LV1: Peek and Poke support
(Unused LV1 call 182 and 183)
PATCHED – LV2: Peek and Poke support
(LV2 Syscall 6 and 7)
PATCHED – LV2: Peek and Poke support for LV1
(LV2 Syscall 8 and 9)
PATCHED – LV2: LV1 CALL System call
(LV2 Syscall 10)
PATCHED – LV2: Allow execution of any LV2 internal function
(LV2 Syscall 15)
PATCHED – Recovery: Prevent accidental OFW update while on Recovery mode
PATCHED – VSH: Allow HAN Signed EDAT/PKGs
PATCHED – VSH: Allow Unsigned act.dat and *.rif files
PATCHED – VSH: Auto unlocks c00 demo contents
(Improved patches applied)
PATCHED – VSH: Disable NEW PSP DRM Check
(Allowing unsigned PSP pkg contents on 4.75 or higher CFW)
PATCHED – VSH: Disable Epilepsy Warning for Faster Boot-Up Speed
FUN FEATURE – In Game Screenshot
(Allows taking screenshots in Game)
FEATURE – Full Polish support for XMB/PS2 Emu
(Provide full Polish character support)
FUN FEATURE – Enhanced Remote Play
(This unlocks the limitation of working apps/games for remote play, by disabling SFO flag check)
FEATURE – Cinavia protection fully disabled
(Supports optical media/bd iso, AACS must be decrypted)
FEATURE – COBRA 8.2
(Enabled by default )
FEATURE – Homebrew store compatibility
(Downloading debug signed packages is now available on retail CFW.)
FEATURE – XMB CFW settings v0.1a
(XMB icons for simple CFW tasks available via REBUG TOOLBOX)
FEATURE – PSN/SEN Accessibility
(PSN /SEN Accessible , until the next OFW update)
FEATURE – XMBM+ Compatibility
(XMB Manager Plus developed by Team XMBM now supported via standalone pkgs.)
FEATURE – HAN Toolbox Compatibility
(HAN Toolbox Support added for testing HAN Signed pkgs on CFW)